Cichlid Lovers Tropical Fish
Red Color Flake
Red Color Flake is a great source of natural colorants that bring out the vibrant colors in your fish, especially in the red spectrum. Red Color Flake contains highly-digestible fish protein combined with carotenoid-rich zooplankton, including both Euphausia pacifica krill and artemia. It contains Naturose (source of astaxanthin) and Spirulina algae, ingredients containing carotenoids are what fish require to realize their true colors.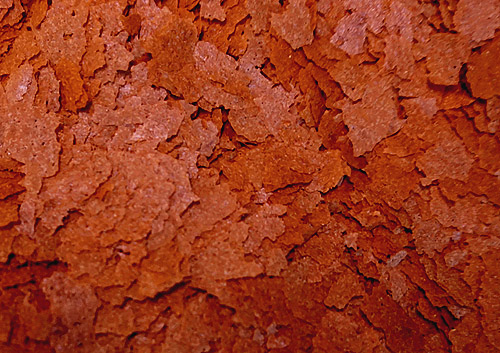 Ingredients: Hydrolyzed fish protein, plankton, Spirulina, Naturose, lecithin, egg, yeast, refined marine fish oil, casein, wheat gluten, vitamin C (2,000 ppm), vitamin and mineral premix. Contains no artificial coloring or chemical preservatives.
MADE IN SMALL BATCHES TO ENSURE FRESHNESS!
Protein - 45%
Fat - 12%
Ash - 6%
Moisture - 6%
Spirulina - 4%
Naturose - 2% (300 ppm astaxanthin).